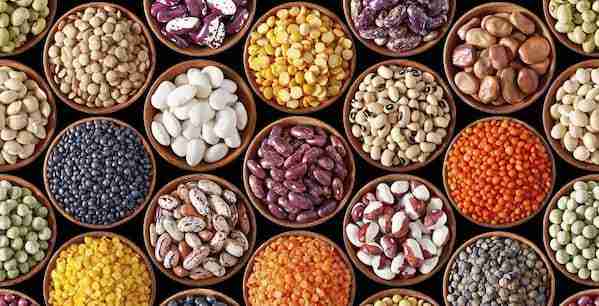 Want to control cholesterol without medicines? Harvard says this food can help!
Are you unable to bring down your cholesterol despite your continued efforts? When it comes to controlling your cholesterol levels, doctors give common advice: "Eat healthy, exercise, and don't forget your medication." Unfortunately, this one-liner tip can be highly beneficial for some people, but it can be so for the rest.
We understand how frustrating it can be not to get favorable results despite controlling dietary habits and compromising various lifestyles for the sake of desired cholesterol levels. But is medication the only way of achieving healthy cholesterol levels? Experts at Harvard say no.
This Food Can Manage Your Cholesterol Levels
Some time back, the experts at Harvard recommended a food that can help manage cholesterol levels. Read on to find out the truth.
Experts at Harvard have said legumes are great cholesterol regulating food. In addition, many research and studies like this study published in JAMA Internal Medicine titled "Effect of Legumes as Part of a Low Glycemic Index Diet on Glycemic Control and Cardiovascular Risk Factors in Type 2 Diabetes Mellitus" or this analysis published in the American Journal of Hypertension titled "Effect of Dietary Pulses on Blood Pressure: A Systematic Review and Meta-analysis of Controlled Feeding Trials" have reported the beneficial effects of legumes and pulses in managing healthy cholesterol levels.
At the outset, let me clarify when I say "Legumes," I am talking about beans, lentils, pulses, peas, and chickpeas – they are rich sources of protein, fiber, and highly nutritious. The best part is they are low in glycemic index too.
Legumes For Heart Health
Scientific research studies have shown that a diet high in legumes is linked to a lower risk of developing obesity, high blood pressure, high cholesterol, heart disease, strokes, or diabetes.
As a matter of fact, eating legumes daily can help manage these diseases in people who already have them.
In one randomized controlled clinical research of over 100 people having type 2 diabetes, consuming at least one cup of legumes (beans, chickpeas, or lentils) daily for three months was linked with reductions in body weight (2.7 kilograms, about 6 pounds); waist circumference (a 1.4-centimeter decrease); blood sugar (a 0.5% decrease in HbA1c); cholesterol (an 8-point reduction in LDL, measured in mg/dl); and blood pressure (a 4.5-point reduction in systolic and a 3.1-point decrease in diastolic blood pressures, measured in mm Hg). All these improvements are significant! Imagine these improvements came with legumes – not medicines, which have all those side effects, right?
Here you can check the entire study.
Similar results have been reported in other studies. For example, an analysis of eight randomized controlled clinical trials, including data from over 550 participants with various medical problems, found that participants who had about a cup of legumes daily for ten weeks had a remarkable reduction in systolic blood pressure (average 2.25 points).
Read Here How You Can Manage Your Cholesterol Naturally
In another study, researchers combined data from ten randomized controlled trials relating to over 250 participants who consumed legumes daily for at least three weeks. Again, the legumes varied: chickpeas, pinto beans, baked beans, peas, and lentils in amounts ranging from 1/2 cup to 2 cups. None of the participants was taking cholesterol-lowering medicines, and still, the legume diets resulted in an average 8-point decrease in LDL (bad) cholesterol.
You can check this study here.
Why Are Legumes So Beneficial For Lowering Cholesterol?
Legumes are rich in fiber, particularly viscous soluble fiber, which slows their absorption in the small intestine and also binds up certain molecules relating to cholesterol. That's why fiber is also good for lowering cholesterol. They are also very low in glycemic index, which helps lower blood sugars, and less insulin is released after eating them.
About Author: Renu Bakshi, AKA Fitness Buffhq, is ISSA Certified Elite Trainer. He passed 
Personal Fitness Trainer Course, Nutrition Health Coach course & Specialist Exercise Therapy course from ISSA, the USA, obtaining + 97% marks. He shares his experience and knowledge about nutrition and effective workouts to get you in the best shape of your life, no matter how old you may be. The author says: "For me, age is just a number!"