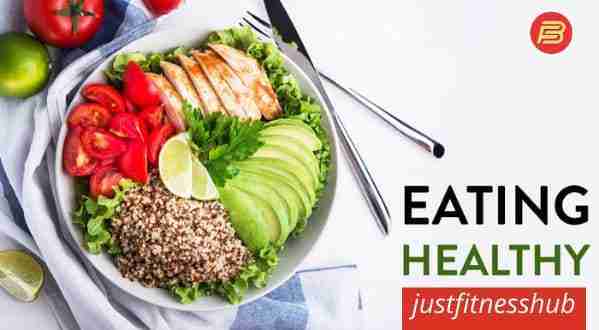 In this article, you will find some of the basic principles and most important tips about how to eat healthily.
A healthy diet is very important to stay healthy. For this, we need to choose foods that meet our daily nutritional needs such as vitamins, minerals, and other nutrients.
Besides focusing on healthy food choices, the Mediterranean diet approach also gives importance to the pleasure of eating and food diversity.
Benefits of this diet style include – It's rich in dietary fiber and antioxidants, incorporates good quality fats, low on trans fats, saturated fats, dietary cholesterol, and has only a moderate amount of sodium.
Moreover, eating a Mediterranean diet lowers the risks of hypertension, cardiovascular disease, obesity, and diabetes, which are some of its other benefits.
The Mediterranean diet ensures that we eat more:
Whole grains (healthy carbs with fiber)
Colorful vegetables & fruits (for vitamins & minerals)
Legumes, beans, lentils (for protein)
Soy and its derivatives – tofu, soy beverages, tempeh, roasted soybeans, etc. (protein)
Olive oil and canola oil (healthy fat)
Fish (healthy fat & omega 3)
Nuts
Flax and chia seeds
Home-cooked meals
Healthy eating goes beyond food choices to incorporate other related habits such as cooking more often, discovering & trying new foods or recipes, and sharing meals with family and friends to make sure food and eating are sources of pleasure as well.
Here are some of the important tips on how to eat healthily:
Choose a variety of nutritious foods each day (protein, colorful vegetables and fruit, whole grains) – Read here Fruits & Vegetables for Heart Health
Drink water rather than juice and other types of beverages.
Limit your intake of foods high in sodium, sugar, or saturated fat.
When you eat: take your time, be mindful of your hunger and satiety cues, and enjoy the food you eat.
Cook more often and eat in good company – such as family, friends – Read here 5 Simple ways to eat more fiber
Read food-products labels carefully. Keep in mind that food advertising and marketing mostly is misleading.