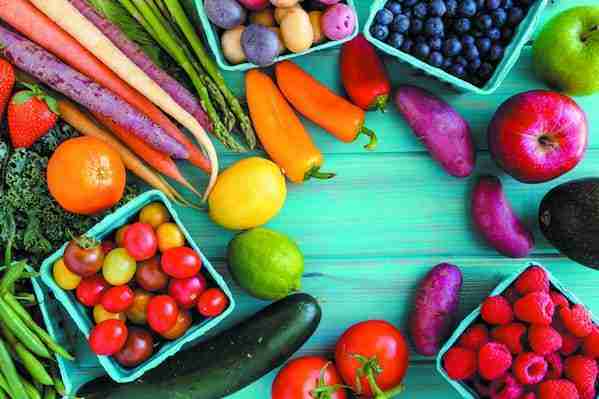 As per findings of Dr. Katherine Livingstone of Deakin University's Institute for Physical Activity and Nutrition (IPAN), eating well can help minimize the risk of heart attack even for those people who are pre-disposed to heart disease.
In this article, you will find the effects of eating fruits and vegetables on your heart health & heart disease risks.
DISCLAIMER: This article is for information purposes only and is not intended to be a substitute for professional medical advice, diagnosis or treatment. Always seek the advice of your physician or other qualified health provider with any questions you may have regarding a medical condition.
In this regard, a new research study has found that a healthy Mediterranean-style diet works well to cut down heart attack risk, even if you are genetically at the risk of heart disease.
[What Is The Mediterranean Diet? – Guidelines]
Connection Between Diet and Genetic Pre-Disposition To Heart Disease
To quote Dr. Livingstone: "A research study published in BMJ Open supported a clear case for eating a wide variety of healthy foods instead of restrictive diet regimes."
He continued: "Basically, we were aware of that eating well is good for our overall health, but the connection between our diet and our genetic pre-disposition to heart disease has not been that clear"
The above research study reported that healthy eating habits are important for lowering heart attack risk, even if you are genetically pre-disposed to heart disease.
For the analysis, Dr. Livingstone worked on existing data from the UK Biobank comprising of a large population of people aged between forty and 69 years living in the United Kingdom.
In this research, 77,004 men and women were followed up for an average of 8 years to find out and understand the connection between their diet and projected later risk of heart attack based on genetics.
Dr. Livingstone said: "As we know, individuals who have a genetic pre-disposition to heart disease carry a higher risk of heart attack, but the risk of heart attack can be significantly lowered if they eat healthier and follow a Mediterranean-style diet in stead of a less healthy, non-Mediterranean-style diet."
Mediterranean-style dietary pattern is a good example of a healthy overall diet that incorporates lots of fruit and vegetables, nuts and fish and less processed and red meat.
[What Is The Mediterranean Diet Consist Of?]
How Many Daily Servings of Fruits and Vegetables?
Experts claim that 5 servings per day (roughly 2 ½ cups) of Fruits and Vegetables seem to slightly reduce the risk of heart attack and stroke. But if you increase the intake to ten servings per day then you may reduce the risk of cardiovascular disease by 28% and the risk of premature death by 31%.
These findings were published on Feb. 22, 2017 in the International Journal of Epidemiology. This report was based on 95 studies from around the world analyzing the effects of fruits and vegetables intake.
The fruits that seem to offer the maximum benefits include apples, pears, oranges and other citrus fruits; and the vegetables include green leafy vegetables, cruciferous vegetables (examples: broccoli, cabbage, and cauliflower), and green and yellow vegetables (examples: green beans, carrots, and peppers).
Reason: Fruits and vegetables have numerous healthy nutrients, particularly fiber, which is believed to help reduce cholesterol, blood pressure and improve blood vessel function.
Australian Dietary Guidelines
To further prove the point – the Australian Dietary Guidelines also recommend for eating 2 serves of fruit and 5 serves of vegetables every day. For example a serve of fruit is a medium size banana or apple and a serve of vegetables can be 1/2 cup of sweet corn or a cup of salad.
A great way to enhance your intake is snacking on fruit and vegetables during the day. For example, try eating fruit of your choice or salad as a snack rather than a piece of cake or biscuit.
About Author: Renu Bakshi, AKA Fitness Buffhq, is ISSA Certified Elite Trainer. He 
passed Personal Fitness Trainer Course, Nutrition Health Coach course & Specialist Exercise Therapy course from ISSA, USA obtaining + 97% marks. He shares his experience and knowledge about nutrition and effective workouts to get you in the best shape of your life, no matter how old you may be. The author says: "For me age is just a number!"