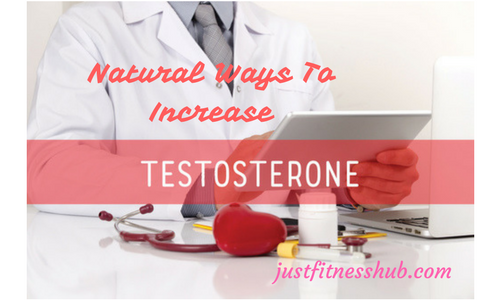 According to the Mayo Clinic, the average male's testosterone level reduces by one percent every year after the age of thirty. By the time we reach 60, our testosterone level probably decreases by about 30 percent. This drop can lead to considerably losses in our sex drive, sperm count, muscle mass, bone density and red blood cell count.
What Is Testosterone?
Testosterone is a hormone found in men, and less so in women. It's most often associated with sex drive, but it also affects your bones and muscle mass. It is important for maintaining:
(i) Muscle bulk
(ii) Bone density
(iii) Red blood cells
So the older adults always search for effective ways to increase testosterone levels, especially those men who are in their 50s and 60s.
Normally, testosterone levels in men peak around their late 20s, and then begins a gradual drop from the age 30 onwards.
Read here to find out: Do Testosterone Levels Decline In Old Age?
Over the last decade, use of testosterone therapy has exploded among middle-aged and senior men. Despite its popularity, we forewarn you using testosterone therapy. There isn't enough information about this controversial practice to scientifically determine its safety.
Easy Natural Ways To Increase Testosterone Levels In Men
There are some harmless natural ways you can try to boost your testosterone levels. These are not necessarily for aged men; younger men can still use these ideas.
(i) Maintain Healthy Weight: Overweight men generally have lower testosterone levels. Reduce the extra calories and saturated fat from your diet and get some more exercise. Losing weight can bring testosterone level back up.
Read here all about low saturated fat diet
(ii) Exercise regularly. Sedentary men are likely to have lower levels of testosterone, as the body doesn't need testosterone as much. Daily resistance training can stimulate testosterone production. Lifting weights, doing push-ups, and other forms of resistance training fire up your body to release testosterone to help build muscle.
Speak to your doctor or a professional trainer to help you identify resistance exercises appropriate for your age and fitness level.
Useful Related Post: How Not To Lose Muscle Mass As You Grow Old?
(iii) Sleep 7–8 Hours A Night: Lack of sleep upsets the hormones in your body.
(iv) Get More Zinc: Zinc deficiency in men has been associated with dropping testosterones. Take a daily zinc supplement containing no less than 11 mg of zinc in day. This is the dose recommended by the USDA for men over 50.
Buy Here Raw Zinc Whole Food Supplement At Best Price
(v) Try Vitamin D Supplements: According to a 2011 study published in Hormone and Metabolic Research reported that vitamin D supplement of, about 3,300 IU per day can increase testosterone levels.
Buy Here Vitamin D Best Supplements At Best Price
(vi) Eat More Nuts And Beans: According to another research study published in Reproductive Biology and Endocrinology, it was reported that nuts and beans are rich in D-aspartic acid, which fuels the production of testosterone. Include these foods in your diet:
(i) Almonds
(ii) Eggs
(iii) Soybeans
(iv) Lentils
Follow the above lifestyle treatments involving exercise, diet, and sleep that have been found to help increase testosterone levels.