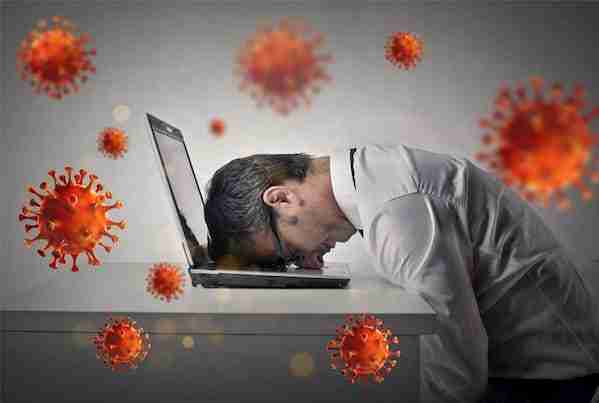 Today I am writing about a covid-19 topic that has been discussed a lot recently, that is what are the lingering chronic effects after recovering from corona virus.
In this article, you will find (i) What are the side effects after corona recovery – both short term as well as long term. (ii) Who are most likely to suffer from the lingering COVID-19 syndrome/symptoms (iii) How to deal with the side effects after recovering from the virus.
Side Effects Post Corona Recovery – Long Term & Short Term
Now my wife & I are almost recovered from Covid 19. Well there are lots of people who get mild corona infection, recover completely and get back to normal selves. But there are many people who continue to have corona post recovery side effects & symptoms that prevent them from getting back to their normal lives.
This is a real problem and we are going to dive into this a little deeper in this article. Here is good news first!
Most people who have coronavirus infection recover completely within a few weeks.
However, some people — even those who have mild versions of the infection — continue to experience lingering post corona recovery symptoms & side effects, known as post-COVID-19 syndrome, even after having tested negative for the disease.
The most common symptoms and signs that continue even after having recovered from the illness include: Reduced Stamina, Reduction in Muscle Strength, Fatigue, Shortness of breath, Cough, Joint pain and Chest pain.
And other long-term signs and symptoms may include: Muscle pain or headache,  Fast or pounding heart beat, Loss of smell and taste,   Memory, concentration or sleep problems   and hair loss or rashes
Although COVID-19 is seen as a disease that primarily affects the lungs, but it can also damage some other organs as well. Besides lungs it can damage heart and brain, which increases the risk of long-term health problems.
People most likely to suffer from the lingering COVID-19 symptoms are:
1, Older people
2. Individuals with pre-existing health conditions, especially cardiopulmonary issues, hypertension, diabetes or obesity.
3. And People who suffered with severe COVID 19 symptoms.
That said, even young, otherwise healthy people can also feel unwell for weeks to months after infection.
[Read here: How To Recover Faster From Corona Virus]
How To Deal With Post Corona Side Effects
Let's now see how to do deal with the side effects after recovering from Corona virus, that is covid-19 patient symptoms.
1. If you are still suffering from post-corona side effects long after you have recovered, it is important to consult your doctor irrespective of whether you suffered with a mild COVID or severe coronavirus.
2. In addition, you must eat a healthy diet and follow a positive lifestyle, which will help you to recover faster and more efficiently.
[Read What To Eat and Avoid After Corona Recovery]
3. Also continue to follow the precautions such as wearing masks, avoiding crowds and keeping distance & hands clean.
Watch this video for CORONA SYMPTOMS DAY BY DAY:

About Author: Renu Bakshi, AKA Fitness Buffhq, is ISSA Certified Elite Trainer. He passed 

Personal Fitness Trainer Course, Nutrition Health Coach course & Specialist Exercise Therapy course from ISSA, USA obtaining + 97% marks. He shares his experience and knowledge about nutrition and effective workouts to get you in the best shape of your life, no matter how old you may be. The author says: "For me age is just a number!"